When:
April 6, 2021 @ 7:00 pm – 8:30 pm
2021-04-06T19:00:00-04:00
2021-04-06T20:30:00-04:00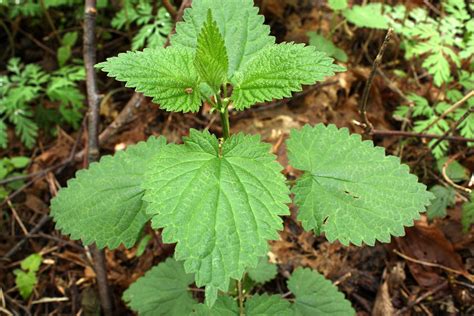 Food and medicine are abundant in the natural world and foraging connect us to our places in an important way. Join us for another event from our Resilient Garden Series to learn more. The Bay State is home to over 150 species of edible wild plants, some of which are more nutritious and/or flavorful than their cultivated counterparts. We will learn from wild foods enthusiast Russ Cohen, author of Wild Plants I Have Known…and Eaten, about more than a dozen wild edible plant species commonly encountered in and around organic farms and gardens. Priscila Espinosa, Founder of SproutChange, will present on the wild medicinal plants available to forage in April, how to preserve and various ways to prepare them. In this workshop you will learn:  
How to identify

 

more than 15

 common edible and medicinal plants

 

About the 

edible

 

portion(s) and season(s) of availability

 

Guidelines for safe and environmentally-responsible foraging

  

 

Preservation techniques

 and recipes

 

How to prepare a poultice, 

infusion

 and herb-infused oil

 

 
NOT A SUBSTITUTE FOR MEDICAL ADVICE The information provided in this workshop is for general information only, and is not intended to provide medical advice and should not be relied upon as a substitute for professional medical advice, diagnosis, or treatment.  
Speakers: 
Russ Cohen, naturalist and wild foods enthusiast, loves to connect to nature by nibbling on it, and teaching others how to do the same, which he has been doing for over four decades.  In addition, since his retirement from the Mass. Dept. of Fish and Game five years ago, Russ is playing the role of Johnny Appleseed for edible native species. He has set up a nursery outside of Boston where he is raising plants from seed, most of which he has collected himself.  At the same time, Russ is establishing partnerships with land trusts, municipalities, state and federal agencies, schools and colleges, tribal groups, organic farms and others to plant edible native species from his nursery on appropriate places on their properties.   
Priscila Espinosa was raised as a Nutritrarian and is a multi-generation herbalist who in her free time enjoys foraging for wild medicinal herbs, conducting holistic test-kitchen experiments, and creating her own therapeutic formulas for skin, physical, and mental well-being. As a product of a multicultural upbringing, she loves learning about the local natural remedies and herbs wherever she travels. Priscila received her certificate in Lifestyle Coaching from Eden Valley Institute, Colorado where she trained in medicinal foods, herbs, massage therapy, natural remedies, and organic farming. She also trained in Permaculture Farming with Daniel Garcia in Le Mas Perdu, France and Wasserburg Turow, Germany. Priscila is the Founder of SproutChange, whose goal is to help you *sprout change* in your life using food as medicine, natural remedies, and herbs! ™